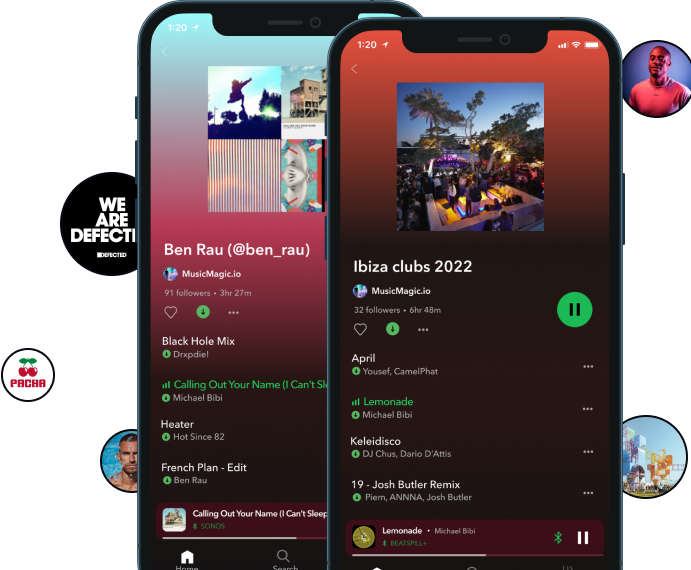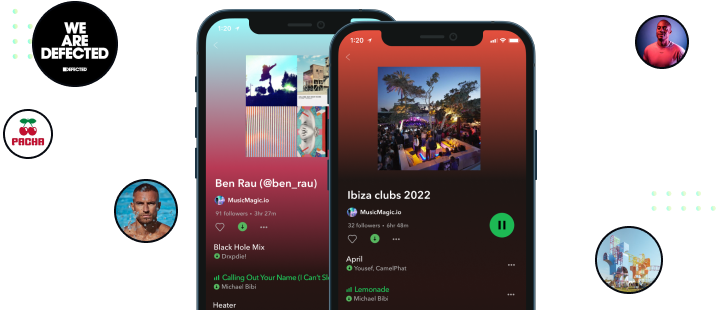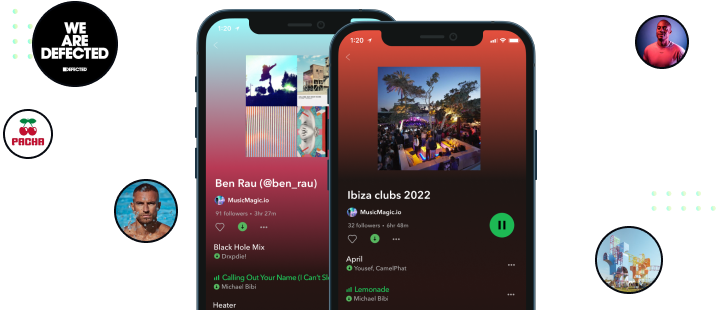 Personalisierte Wiedergabelisten
in Sekunden
Wählen Sie bis zu 10 Instagram-Konten aus, um die Stimmung Ihrer Spotify-Playlist festzulegen, und lassen Sie unseren Musikzauberer den Rest erledigen.
Hören Sie sich die besten Spotify-Wiedergabelisten an, die mit Magie erstellt wurden.
Weitere Wiedergabelisten anzeigen
Unser Musikmagier überwacht die Instagram-Geschichten und -Posts Ihrer Lieblingskünstler, Influencer, Festivals und Veranstaltungsorte. Erkennen, wenn neue Musik erscheint, und Hinzufügen zu einer Spotify-Wiedergabeliste, um die besten Wiedergabelisten mit Musik aus all den "besten Momenten" von Instagram zu erstellen.
Weitere Wiedergabelisten anzeigen
Aufstrebende Musik
Hören Sie die neueste aufstrebende Musik, die von einigen Ihrer Lieblingskünstler und -veranstaltungen präsentiert wird.
Täglich aktualisiert
Wir überwachen Instagram ständig und aktualisieren Playlists mit jedem neuen Song.
Automatisch kuratiert
Playlists, die automatisch von deinen Lieblingskünstlern, Influencern, Festivals und Veranstaltungsorten kuratiert werden.
Beliebte Wiedergabelisten
Each playlist gets updated daily with the music featured in the Instagram Stories of your favourite artists, influencers and events - creating the most socially curated playlists on the planet!
Are you an event
promoter?




Build

playlists that sell.

Drive awareness, increase sales and build insights.
Instantly generate Spotify playlists for your events
Distribute through social media and direct marketing
Monetise each playlist with our promoter insights
Request exclusive access to our promoter platform
Engage Fans
Create personalised playlists for every ticket holder and fan.
Promote Artists
Feature your line-up in every playlist generated for added promotion.
Increase Reach
Build or grow your audience on Spotify with branded playlists.
Build Insights
Learn about your ticket holders and fans, to improve messaging and increase sales.