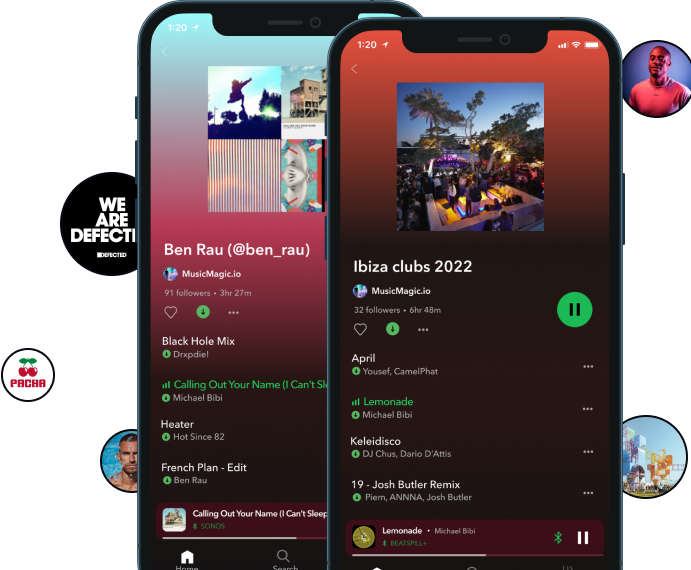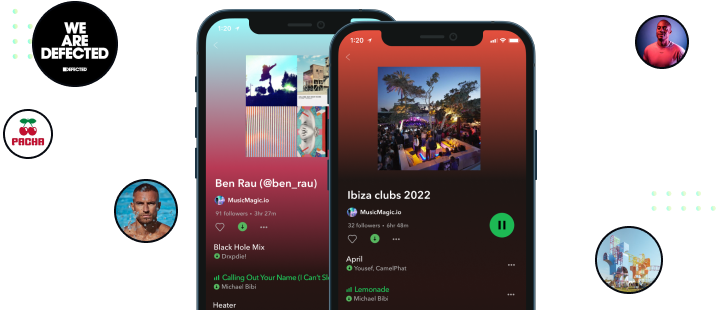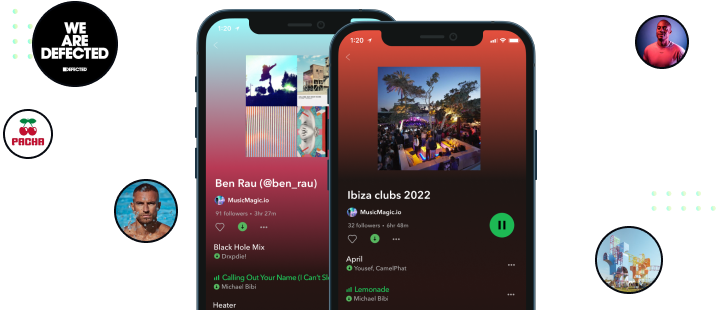 Personalised playlists
in seconds
Select up to 10 Instagram accounts to set the mood of your Spotify playlist and let our music magician do the rest.
Listen to the best Spotify playlists, built with magic.
View more playlists
Our music magician monitors the Instagram stories and posts of your favourite artists, influencers, festivals and venues. Spotting when new music appears and adding it to a Spotify playlist, to create the best playlists that feature music from all those Instagram 'best moments'.
View more playlists
Emerging Music
Hear the latest emerging music showcased by some of your favourite artists and events.
Updated Daily
We're always monitoring Instagram and updating playlists with every new song.
Automatically Curated
Playlists auto-curated by your favourite artists, influencers, festivals and venues.
Popular Playlists
Each playlist gets updated daily with the music featured in the Instagram Stories of your favourite artists, influencers and events - creating the most socially curated playlists on the planet!
Are you an event
promoter?




Build

playlists that sell.

Drive awareness, increase sales and build insights.
Instantly generate Spotify playlists for your events
Distribute through social media and direct marketing
Monetise each playlist with our promoter insights
Request exclusive access to our promoter platform
Engage Fans
Create personalised playlists for every ticket holder and fan.
Promote Artists
Feature your line-up in every playlist generated for added promotion.
Increase Reach
Build or grow your audience on Spotify with branded playlists.
Build Insights
Learn about your ticket holders and fans, to improve messaging and increase sales.