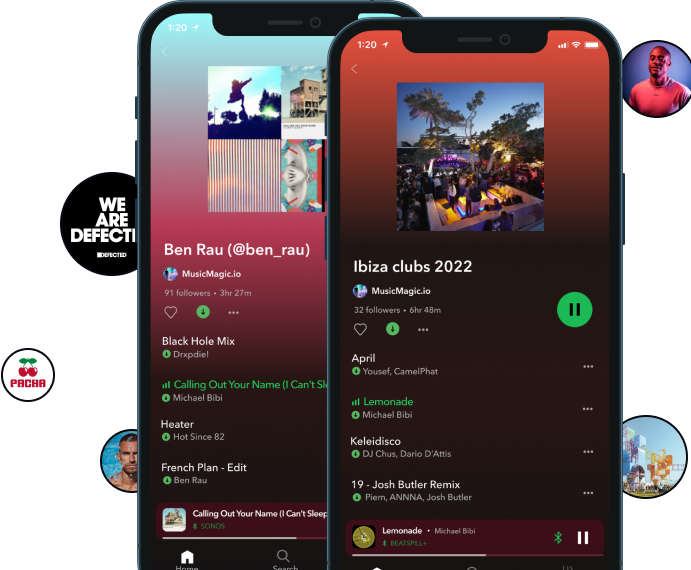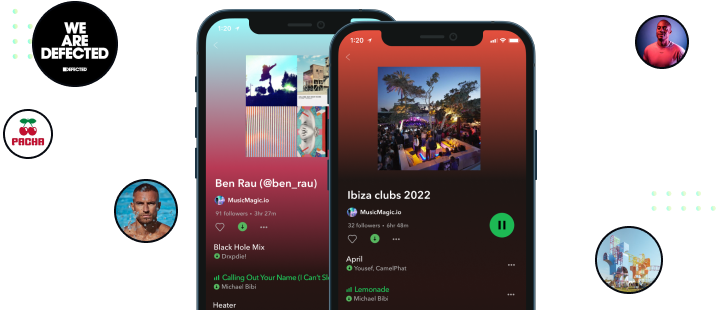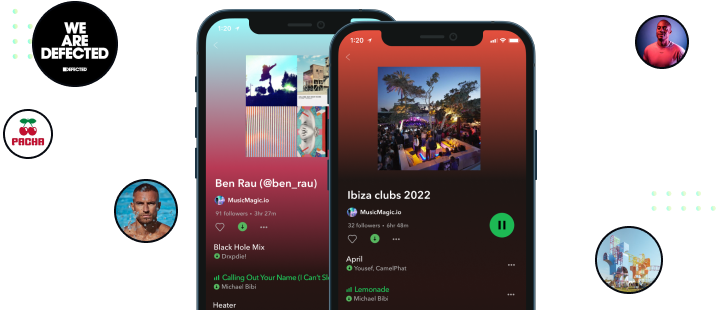 Gepersonaliseerde afspeellijsten
in seconden
Selecteer maximaal 10 Instagram-accounts om de sfeer van je Spotify-afspeellijst in te stellen en laat onze muziekgoochelaar de rest doen.
Luister naar de beste Spotify-afspeellijsten, gebouwd met magie.
Bekijk meer afspeellijsten
Onze muziekgoochelaar houdt de Instagram stories en posts van je favoriete artiesten, influencers, festivals en podia in de gaten. Spotten wanneer nieuwe muziek verschijnt en deze toevoegen aan een Spotify-afspeellijst, om de beste afspeellijsten te maken met muziek van al die 'beste momenten' van Instagram.
Bekijk meer afspeellijsten
Opkomende muziek
Luister naar de nieuwste opkomende muziek van enkele van je favoriete artiesten en evenementen.
Dagelijks bijgewerkt
We houden Instagram altijd in de gaten en updaten afspeellijsten met elk nieuw nummer.
Automatisch samengesteld
Afspeellijsten automatisch samengesteld door je favoriete artiesten, influencers, festivals en podia.
Populaire afspeellijsten
Each playlist gets updated daily with the music featured in the Instagram Stories of your favourite artists, influencers and events - creating the most socially curated playlists on the planet!
Are you an event
promoter?




Build

playlists that sell.

Drive awareness, increase sales and build insights.
Instantly generate Spotify playlists for your events
Distribute through social media and direct marketing
Monetise each playlist with our promoter insights
Request exclusive access to our promoter platform
Engage Fans
Create personalised playlists for every ticket holder and fan.
Promote Artists
Feature your line-up in every playlist generated for added promotion.
Increase Reach
Build or grow your audience on Spotify with branded playlists.
Build Insights
Learn about your ticket holders and fans, to improve messaging and increase sales.